March 23, 2020 - COVID-19 UPDATE: Condominium Law Group is following Governor Inslee's orders to stay home and stay healthy. Our team is working from home monitoring and responding to emails and phone calls. Email is the best way to communicate with our team. If you receive our voice mail when calling our office, please leave a message and we will call you back! And, remember, wash your hands and don't touch your face!

Representing Washington State condominium and homeowner associations is not only the core business of Condominium Law Group but also our passion. We are industry leaders among the law firms serving Washington State condominiums and homeowner associations. Condominium Law Group has the experience, resources and staff to offer exceptional yet cost-effective, client centered service you deserve.


As a small firm, we are able to offer you personal and individualized attention. We listen to our clients so we understand their needs and issues, and can identify the best solutions to their legal matters. Our attorneys are experienced and business-savvy. They will offer you practical, real world solutions, yet are ready to think out of the box and be innovative and creative when appropriate.
Condominium Law Group can also assist condominium and association boards with many of their legal matters, including governance, daily operations, dispute resolution, collections and litigation. For more information regarding all of the services Condominium Law Group can provide you, please visit the
Our Services
page.
We welcome the opportunity to work with you.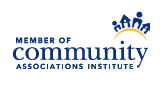 Join us on:
LinkedIn
Facebook
Twitter

Visit us at:
Condominium Law Group, PLLC
10310 Aurora Avenue North
Seattle, WA 98133
T: 206-633-1520
F: 206-633-1521
Email: info@condolaw.net
Web: www.condolaw.net
Blog: www.condolawgroup.com
Facebook: https://www.facebook.com/condolawgroup/

No Attorney – Client Relationship
Transmission of information to/from the CLG website and/or blog does not create an attorney-client relationship between you and the firm. The transmission of the website, in part or in whole, and/or any communication with us via e-mail through this site does not constitute or create an attorney-client relationship between us and any recipients. Neither this website nor any of its contents constitute legal advice. No attorney-client relationship can be established until the attorney and client meet, discuss the facts of the client's case, and a written fee agreement is signed. Nothing on this website should be interpreted as forming an attorney-client relationship. If you are interested in retaining Condominium Law Group, PLLC, please call us at 206.633.1520.